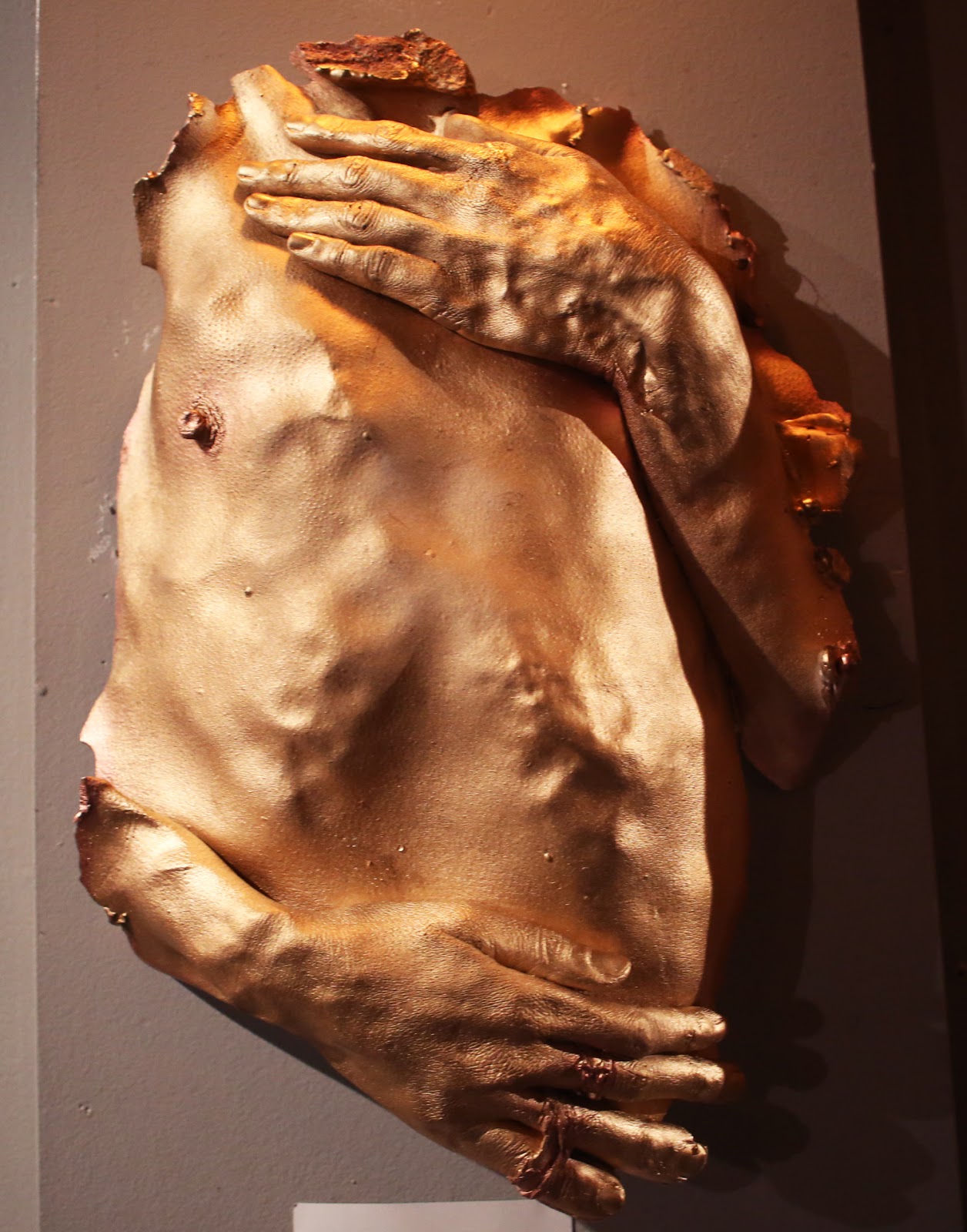 E.T., 2017, Natalie De Ranieri. Image by the author.
The show featured performance art, sculpture, photography, and paintings, mostly from Bay Area artists like Natalie De Ranieri, who used her friends and family as models for her sculptural works. De Ranieri says she named one of them E.T. after her friend whose body she cast the work on said it reminded her of E.T.'s river death scene.
A series she calls Uovo Fritto was made with the help of her husband. "I was looking at my husband's chest and I was like, 'Can I cast your boobs?' I was like, that would be such a cool installation," De Ranieri tells Creators. "I took one little pull and he started screaming… I had to wax him basically. The hair came out in the silicone and when I saw it I said that's gonna transfer to the plaster and it's gonna look so realistic." The resulting cast is a hairy, and not altogether inedible looking meal, part of a series De Ranieri calls, Uovo Fritto, or Fried Egg.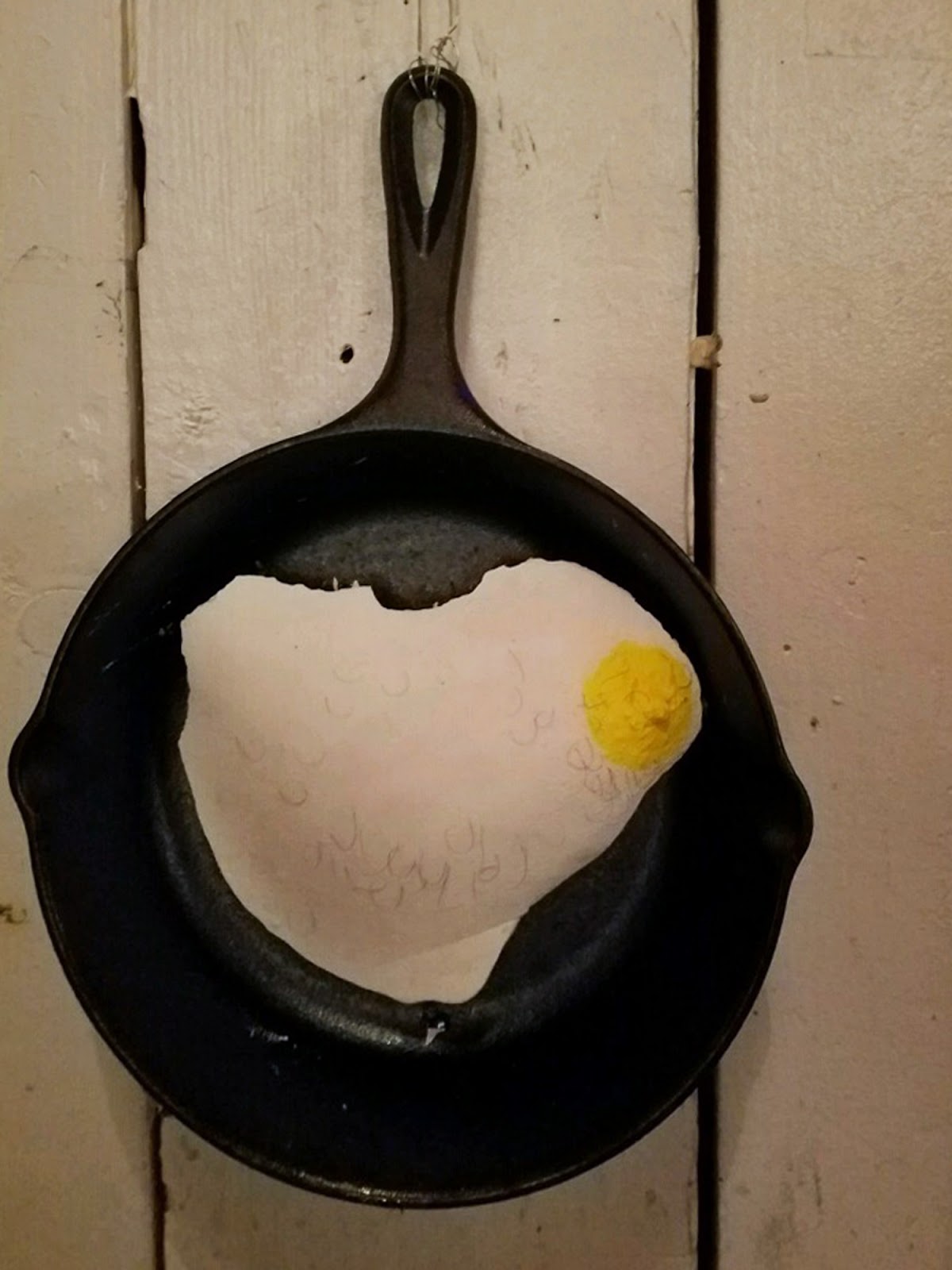 Uovo Fritto from Uovo Fritto Series, 2017, Courtesy Natalie De Ranieri.
De Ranieri's sister, Dina Feliciano, exhibited work as well, collaborating with photographer
Themed group shows have become a popular way for curators and artists to explore feelings, examine ideas, or pay homage to Bill Murray from a myriad of perspectives. Nearly 200 artists participated in The Breasts Art Show at Public Works in San Francisco, fleshing out concepts surrounding breasts, making what is often a perfunctory visual element the focal point.