We @ArtsSLAM.com promote and expose creativity through the arts. With you, we are making The SLAM a special place to discover and share your art! Whatever your style, The SLAM @ArtsSLAM.com wants to help share your work with a wider audience and inspire people around the world.
Currently, we share direct feeds from various websites to provide a great variety. Our site is designed to help the other sites with their traffic, not take it away from them. Check out the sites whose feeds we feature here. Know of some interesting feeds or links that we should add? We'd love to hear of them.
The SLAM features your paintings, drawings, photography, poetry, music, spoken word, written word, culinary art, or videos of your performance art. Whatever your artistic discipline The SLAM @ ArtsSLAM.com is the place for promoting and exposing art.
Promote & Expose Creativity
HOW TO SUBMIT YOUR WORK
Anyone can submit their work. Go to  SLAM IT!  – Fill out the form, upload any files, share your links & SLAM IT!
WHAT IS IT GOOD FOR?
Do you find yourself looking through your RSS subscriptions, or wondering, What was that article someone tweeted yesterday?
We wanted a single place to keep up with links about creativity / inspired art & we wanted you to be able to share these resource and add your work to the site as well.
BUT ISN'T THIS STEALING?

No. This site is set up to pull excerpts from the RSS feeds of other sites related to Creativity and Art of all kinds. Every link is nofollow, every excerpted post links to the original, and every link uses a canonical tag. This site is set up to help the other sites with their traffic, not take it away from them. Check out the sites whose feeds we feature here.
If we are using excerpts from your posts and you don't like it, please contact us and we'll remove them. We also want to hear from you if you know of links you'd like to see added to the SLAM.
SHARING
We here at The SLAM take copyrights very seriously.
You must have or grant permission to share artwork at The SLAM.
We always include links back to websites, and contact information about artists & artwork.
If you find a piece on the internet you think should be part of The SLAM but don't own the copyright, try to contact the artist and let them know about The SLAM @ArtsSLAM.com.
On the flip side, if you find a piece that doesn't belong on The SLAM due to copyright issues – PLEASE – contact us and we will take it down immediately.
COMMENTS
Feel free to leave comments about featured artists and art but please be civil. In most cases you don't know whether the artist is 5, 55 or 105.Remember to be encouraging as well as constructive. You don't want to dash the hopes of an aspiring 10 year old artist because you're having a bad day or the piece didn't hit you right or you think it just sucks. Someone else might love it.
And to the artists' – remember, criticism is all part of putting your work out there for others to see. Take the bad with the good. The success comes from achieving what you set out to accomplish on that particular piece. Not from what someone else thinks of it.
Anybody can submit anything, Staff Slammers (Curators) will add submissions to The Slam at their discretion. We will include a link to your website or portfolio and we require that any artwork being slammed must be done so with permission of original artists and whenever possible credit must always be given….
HOW YOU CAN PARTICIPATE
Join The SLAM … subscribe for a weekly email notification – tell your friends / share links / submit artwork / leave comments / add your email to the mailing list and join the conversation!

See below ↓ we've got a cool badge you can add to your website. Simply copy the code below to add the image link to your website or email signatures…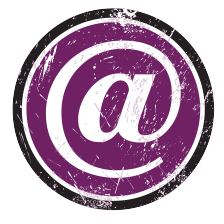 <a href="http://www.artsslam.com"><img class="aligncenter wp-image-3895 size-full" src="http://www.artsslam.com/art/wp-content/uploads/2015/03/The-Slam-2015logo.png" alt="The-Slam-ArtsSlam" width="224″ height="224″ /></a>